Song Jun: The whole operation should become a true starting point of credit
---
http://www.sina.com.cn 2005/06/30 15:02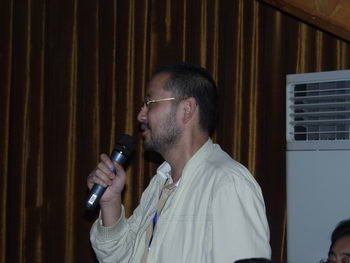 Song Jun: President of Beijing Jiuhan Tiancheng Co., Ltd

  Song Jun: President of Beijing Jiuhan Tiancheng Co., Ltd.
  Through more than 100 years of exploration and efforts, the West has developed some very successful modes about how to operate a fund and how to manage a nonprofit organization. Therefore, it is a wise idea for us to borrow all about fund management and operation from the West, and combine them with Chinese characteristics in our operation and implementation.
  All capital sources of our projects are provided in our website, where anything of public concerns can be found. So on the premise of lacking credit in China, the whole operation will be open, just, scientific, transparent, and become a good starting point of true credit.